Born 8th November 1919 at Mascoutah, Illinois
Lived with his father George, his mother Freya (nee Bocquet) and his sister Marjorie (Mrs Wilfred Kleypas).
Graduated from Mascoutah Community High School in 1937.
He attended Bradley Tech at Peoria before taking up a career as skilled technician in the automotive industry in 1939.
He enlisted at Scott Air Force Base Illinois on 3rd October 1940, volunteering for aircrew and successfully qualified as a pilot.
He obtained a commission on 3rd November 1943 at Albany, Georgia before joining his crew at Alamogordo, New Mexico as co-pilot to Lt Ray Sachtleben, then moved on to final combat training at Davis Monthan airfield Tucson, Arizona. After training, he sailed to the UK in the Queen Elizabeth as commanding officer of the 856th squadron crewmen onboard the ship, giving the co-pilot's seat in aircraft B24J (44-40146) 'Sugar-n-Spice' to Lt Kehoe, the 856th squadron's operations officer for the trans-Atlantic flight to North Pickenham.
In April 1944 Vernon arrived at North Pickenham where he and the rest of his crew were engaged with familiarisation flights before their initial combat mission in 'Sugar-n-Spice' on 11th May 1944. There were two further missions in this aircraft, the six following missions were in a variety of other 'ships'. The final and fatal mission on 4th June 1944 was in B24H (42-95160). This un-named replacement aircraft was on its fourth mission having arrived on the squadron five days earlier.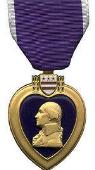 2nd Lt Vernon D. Mueller was awarded the Purple Heart and the Air Medal (posthumously).
He along with all his crew was buried at the US Cemetery at Madingley on 5th June. His remains were later repatriated and buried with full military honours at the Valhalla Burial Park, Belleville, Illinois on 30th July 1948 (now known as Valhalla Garden of Memories).
The ceremony was attended by his father George, his mother Freya and his sister Marjorie.



Mueller, Vernon D., 2nd Lt, ASN O-814917 - Co-Pilot
Vernon Mueller's enlistment record from the National Archives is here.