Laslo, William E., Sgt, ASN 35600810 - Radio Operator
William Laslo's enlistment record from the National Archives is here.
Born:1923 in Maryland (date of birth not yet known).
Moved to Springfield Township, Summit County, Ohio with his mother, father and sister (Names of parents and sister still to be established).
Attended the Uniontown High School in the adjacent Stark County as he lived closer to that school.
Being six foot two inches in height and reasonably slim at one hundred and thirty eight pounds (65kgs), he excelled in his school basketball team.
On leaving school he worked in a machine shop before enlisting in the Army at Akron on 29th January 1943.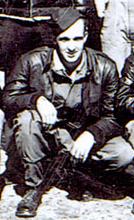 After his initial military training William Laslo was posted to one of the Army radio schools where he gained skills in radio theory and maintenance, also becoming competent in Morse code. During missions the Radio Operator only received messages from the Wing HQ . Due to total radio silence there was no radio traffic between aircraft in the group.
The lead 'ship' would only send a short coded message when the bomb-load was delivered.
Radio was used if the aircraft was in imminent danger of 'ditching' in the sea for ground stations to 'fix' its position. In combat the radio operator took the role of gunner usually in the top turret. William Laslo attended the air gunnery school in Harlingen, Texas. He completed combat training with his crew at Davis-Monthan airfield Tucson Arizona before joining the 492nd BG at Alamogordo, New Mexico where they were allocated to 856th BS as crew 607 before flying in their allocated aircraft B24J (44-40146) 'Sugar-N-Spice' across the Atlantic via the southern route arriving at North Pickenham in April 1944. There he spent his first weeks on familiarisation flights with the 856th Squadron.
William Laslo's first operational mission as Radio Operator was on 11th May '44 in 'Sugar-N-Spice'.
There were two further missions in this aircraft, the six following missions were in a variety of other 'ships'. The final and fatal mission on 4th June 1944 was in B24H (42-95160). This un-named 'replacement' aircraft was on its fourth mission having arrived on the squadron five days earlier.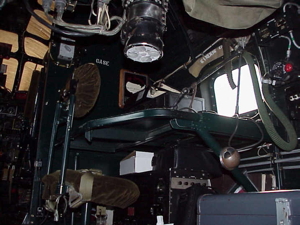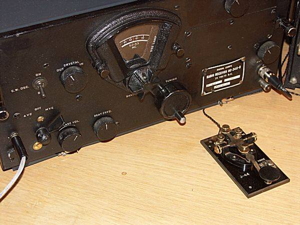 B-24 radio operator's station
BC348 receiver with a J44 Morse Key similar to those used by Laslo
William Laslo was buried with his fellow crew members at the US Military cemetery at Madingley on 5th June. He was awarded The Purple Heart and The Airmen's Medal (posthumously).
In 1948 his mortal remains were repatriated to the USA where his final resting place is the Ellet Memorial Cemetery, now known as the Hillside Cemetery in Akron, Ohio.
William is buried in Section14, Lot 24. His mother and father were later buried in adjacent graves.